May 8 - 10, 2019

WEF Stormwater and Green Infrastructure Symposium
Greg Williams, Managing Director, GHL, will be speaking on, Mass recovery versus grab sampling for measuring sediment removal by oil grit separators
June 17-19, 2019
TechConnect
Greg Williams, Managing Director, GHL, will be presenting, Stormwater Technology Performance Verification
August 12 - 16, 2018

StormCon 2018
GHL will be attending StormCon, the only North American event dedicated to stormwater and surface-water professionals.
September 18, 2018

CETV Information Bulletin
Modification to Section 5.2 "Test Conditions – Light Liquid Re-entrainment Simulation Test" of the CETV Procedure for Laboratory Testing of Oil Grit Separators.
September 29 - October 3, 2018

WEFTEC 2018
Greg Williams, Managing Director, GHL, will be speaking at the SWEMA Breakfast Forum on Oct. 2, as well as a few other events. Click for more information on the event and where Greg will be speaking.
June 15, 2018

GHL is now PDI certified!
GHL is now able to test grease interceptors for compliance with the PDI-G101 standard.
June 28, 2018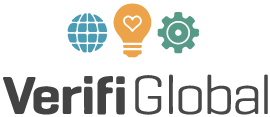 VerifiGlobal General Assembly Meeting
Greg will be attending the VerifiGlobal Alliance General Assembly Meeting
July 25-26, 2018

STEPP Meeting
GHL will be attending the National Stormwater Testing and Evaluation for Products and Practices (STEPP) Initiative Work Team meeting at the WEF headquarters.
April 12, 2018

Sarnia-Lambton Water Symposium
Greg will be attending and speaking on "Moving Forward with ISO 14034: Environmental Technology Verification"
November 14, 2016

Two New Stormwater Technologies Verified with ETV Canada by GHL
Our latest newsletter discussed about how GHL facilitated the ETV Canada verification for two different stormwater technologies as well as helped Bio Clean Environment Services to get their stormwater device, The Kraken, NJDEP Approved.
April 26, 2017

New Verified Stormwater Filtration System With NJDEP
AquaShield's AquaFilter, a stormwater filtration system, has been officially certified by the State of New Jersey with the help of GHL.
September 25, 2017

Now a member of the ITRC
GHL is now a member of the Interstate Technology Regulatory Council (ITRC), a public-private coalition working to reduce barriers to the use of innovative air, water, waste, and remediation environmental technologies and processes.
October 18, 2016

Water Innovation in Action 2.0
Dr. Greg Williams will part of a panel of speakers on Tuesday, October 18 at 10am for "Success Stories: Tapping into the Ecosystem", where he will share some of his recent success stories.
October 18-20, 2016

World Water-Tech North America (WWTNA)
WWTNA will take place in Toronto, Ontario on October 18-20. Hosted by WaterTAP Ontario and Rethink Events and will focus on the role of advanced water and wastewater solutions in developing a low carbon economy.
September 6, 2016

Great news for our grease interceptor manufacturers. We are now a recognized testing lab by the IAPMO R&T which means we are the only lab in Canada that can provide certified grease interceptor performance testing.
September 27, 2016

SWEMA Breakfast Forum at WEFTEC 2016
GHL is proud to be one of the sponsors of this forum on Tuesday, September 27, 7am to 8:30am, Ernest N. Morial Convention Center, New Orleans. View agenda (PDF).
December 11, 2015

Learn about GHL and how we can help you to verified and certified your technology.
January 12, 2016

In this article we announce our new ISO:9001:2008 designation with the BSI Group.
March 29, 2016

GHL would like to share our new website design/layout which would be more user-friendly and aesthetically pleasing to our visitors.