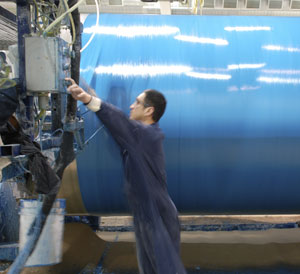 From Innovation to Commercialization
To date, the Good Harbour Laboratories team has worked with the Monteco Ltd. family of companies on over 45 technology development projects of varying size and complexity.  Monteco companies have obtained 5 U.S. patents and several international patents with more pending, based on our work.  The GHL team also continues to support two new start-ups with technical assistance.  In addition, GHL has experience with making funding applications, SR&ED tax credit claims and patent applications.
GHL has always worked with small and medium enterprises (SMEs) so we understand the needs of your business.  Projects are carefully managed to stay on schedule and on budget.  Unlike public laboratories, GHL has no requirements for publishing or training, so a client's IP is protected.  In addition, GHL is strictly fee for service so we make no claims on client's IP nor do we dilute their ownership.
When bringing a product to market, time is money and GHL can save you both.
GHL now offer SR&ED Tax Incentive services for all eligible product development testings to our clients. Click here for more information.