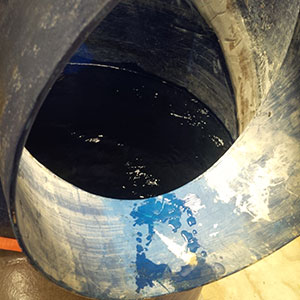 Verification/Certification Services
The Good Harbour Laboratories team has been testing stormwater treatment devices for over a decade. GHL participated in the development of both the New Jersey Department of Environmental Protection (NJDEP) Laboratory Protocols for Hydrodynamic and Filtration device and the Canadian Environmental Technology Verification Program (CETV) Procedure for Laboratory Testing of Oil-Grit Separators. As an independent lab GHL is very well suited to serve as a third party for the purposes of generating data for submission to either NJDEP or CETV.  Our flexible facility allows us to install and test a customer's technology in a way that meets the requirement of predefined protocols.
If another independent lab is required for the actual sample analysis GHL can make all the necessary arrangements to get the required data.  We can then provide the independent report required by most verification/certification bodies.
If a client would like to run certification testing in its own lab and requires an independent witness, GHL can provide that service. GHL staff have experience acting as a testing witness.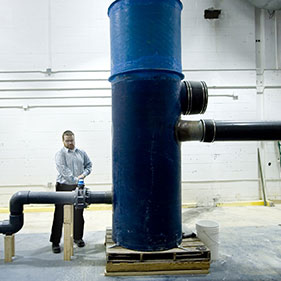 Validation Services
For clients looking to prove the performance of a technology where there is no standard verification/certification protocol, GHL's expert staff of scientists and engineers can provide a scientifically rigorous test plan that will be acceptable to a broad range of potential customers and regulators.
If necessary, witnesses can be brought in to add to the credibility of the results. The resulting report can be used to support performance claims made to customers, potential investors or patent offices.